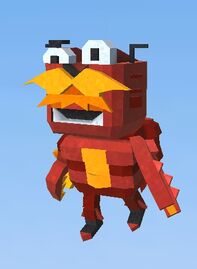 Michal, the founder of KoGaMa, is a KoGaMa developer.
He helped building the new website together with Simon. He's a web developer. He's also very creative: he creates badges, images, builds games, records videos and plays even live with other players. He's probably also a game developer, but we aren't sure about that.
Michal has a Facebook and YouTube page, where he posts videos and news on.
His KoGaMa profile is: http://www.kogama.com/profile/4/
­
­
­
­
Ad blocker interference detected!
Wikia is a free-to-use site that makes money from advertising. We have a modified experience for viewers using ad blockers

Wikia is not accessible if you've made further modifications. Remove the custom ad blocker rule(s) and the page will load as expected.