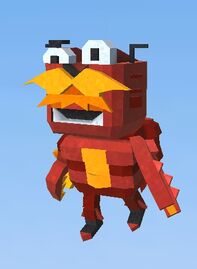 Michal Bendsten
(@michalkogama), known by the KoGaMa users with the username
Michal
, is the founder of KoGaMa and a game developer.
He helped building the new website together with Simon. He's a web developer. He's also very creative: he creates badges, images, builds games, records videos and plays even live with other players. He's probably also a game developer, but we aren't sure about that.
Michal has a Facebook and YouTube page, where he posts videos and news on.
His KoGaMa profile is: http://www.kogama.com/profile/4/
­
­
­
­